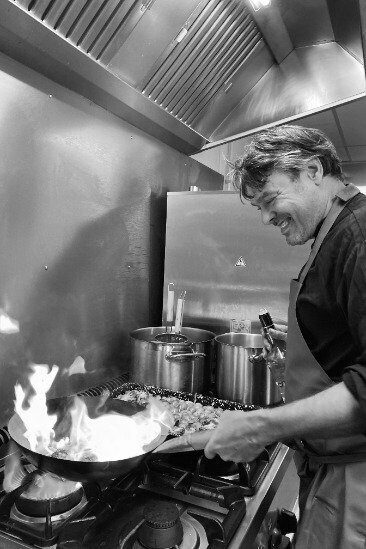 Our story
We originated from a feeling that good and cozy food should last all day. We, Georgy Bedier and Bob Geerlings have an international restaurant background and integrate that experience into all eating and drinking moments of the day. We are lifelong restaurateurs and true wine fanatics.
Mission
For us, enjoying food goes hand in hand with wine, cocktails and finger food. And we enjoy together. We hold this principle in high regard when we talk about the atmosphere in our restaurant.
We use the whole world as a source of inspiration. Using organic regional products, we translate this into a creative, innovative and healthy kitchen where every day will be surprising. We work with local suppliers to guarantee the freshest and above all honest products that we serve to you. With our creative approach, this will be a unique experience
Of course we also take the little ones into account. We always have several options on the kids menu.
View our menu
View our cocktail menu
Our opening hours
Monday: 15:00 - 21:00
Closed on Tuesday
Wednesday: 15:00 - 21:00
Thursday: 12:00 - 21:00
Friday: 12:00 - 21:00
Saturday: 12:00 - 21:00
Sunday: 12:00 - 21:00
Wine bar & Cocktail Lounge
An important role in the restaurant
Not only can you choose from an international variety of wines and cocktails in our restaurant, we
let our food match your choice.
Several small dishes support the wines.
And after an early evening cocktail, we're the place to stay for a bite to eat.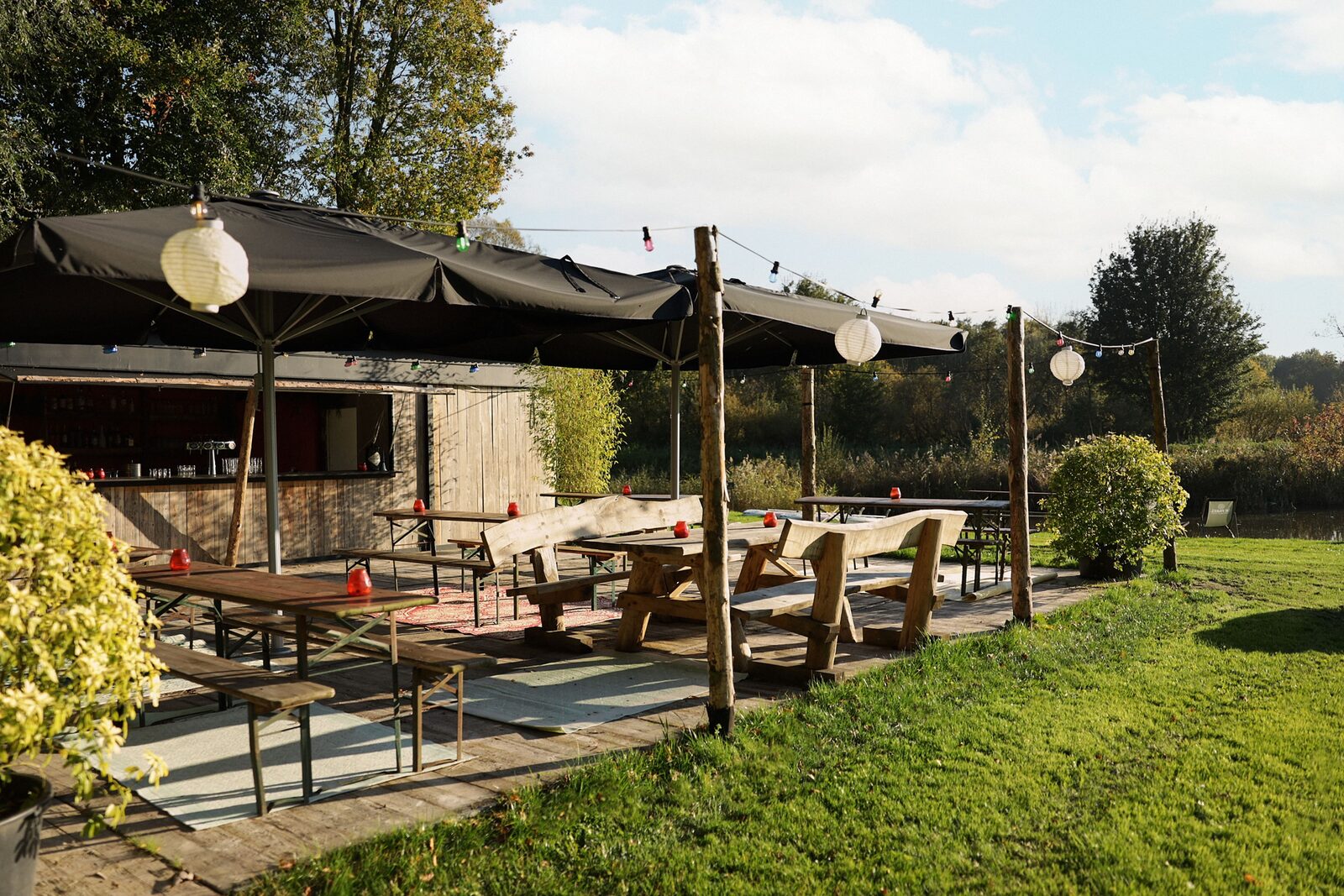 Beach bar De Parel
Chilling out in the beach lounge
On our private beach in the middle of the holiday park you can relax, lounge, have lunch and dinner.
And what could be more fun than enjoying a barbecue when the weather is nice. BBQ is our beach lounge specialty and we can never get enough of it. The beach lounge is open in good weather.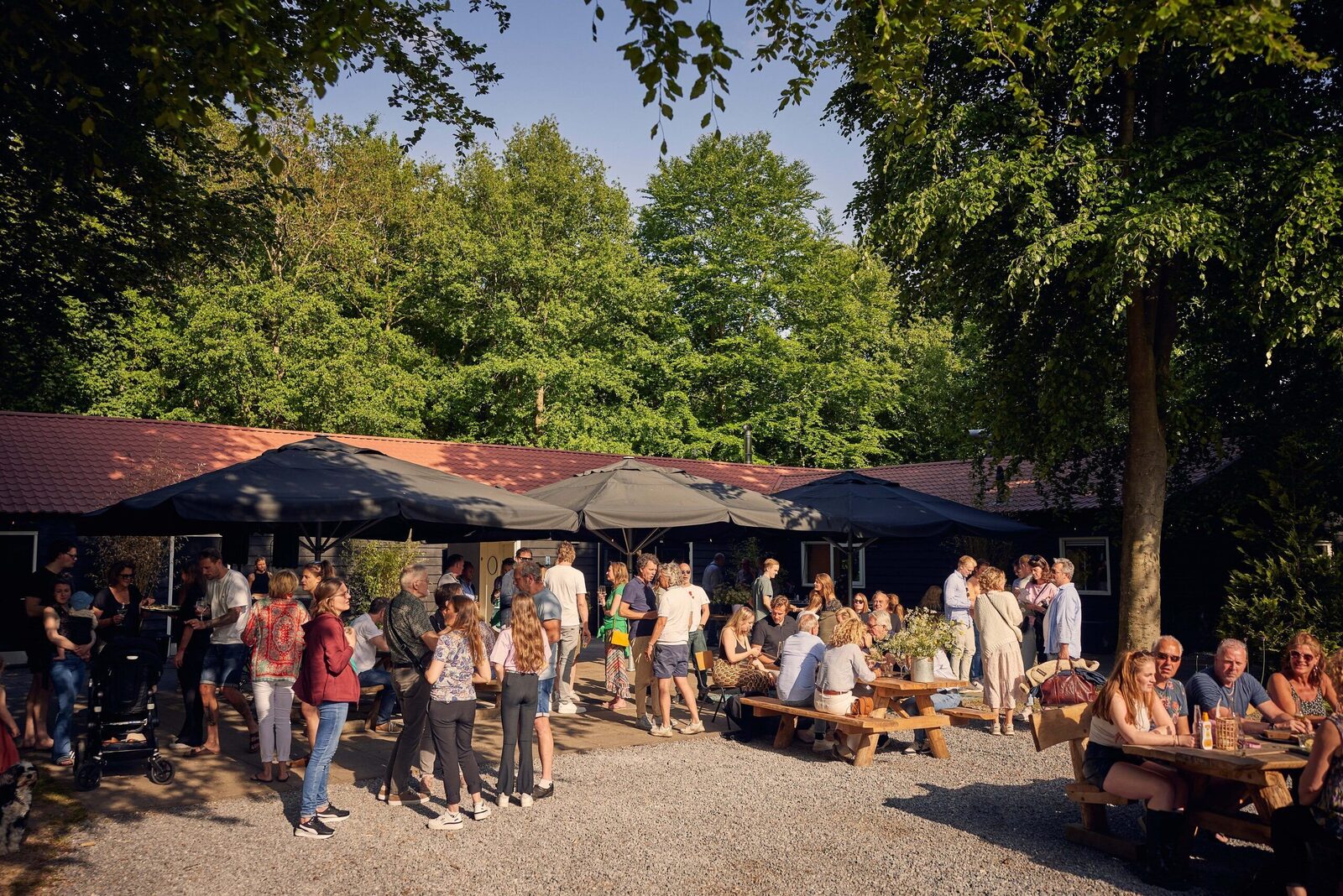 Terrace
Enjoying the most beautiful terrace in Zeewolde
Our lovely and especially large terrace is located in the middle of our wooded area. With a bit of luck you will also catch some sun. There is always a place to be found. Of course, a cocktail or glass of wine will complete your summer afternoon. You can enjoy our restaurant menu on our terrace.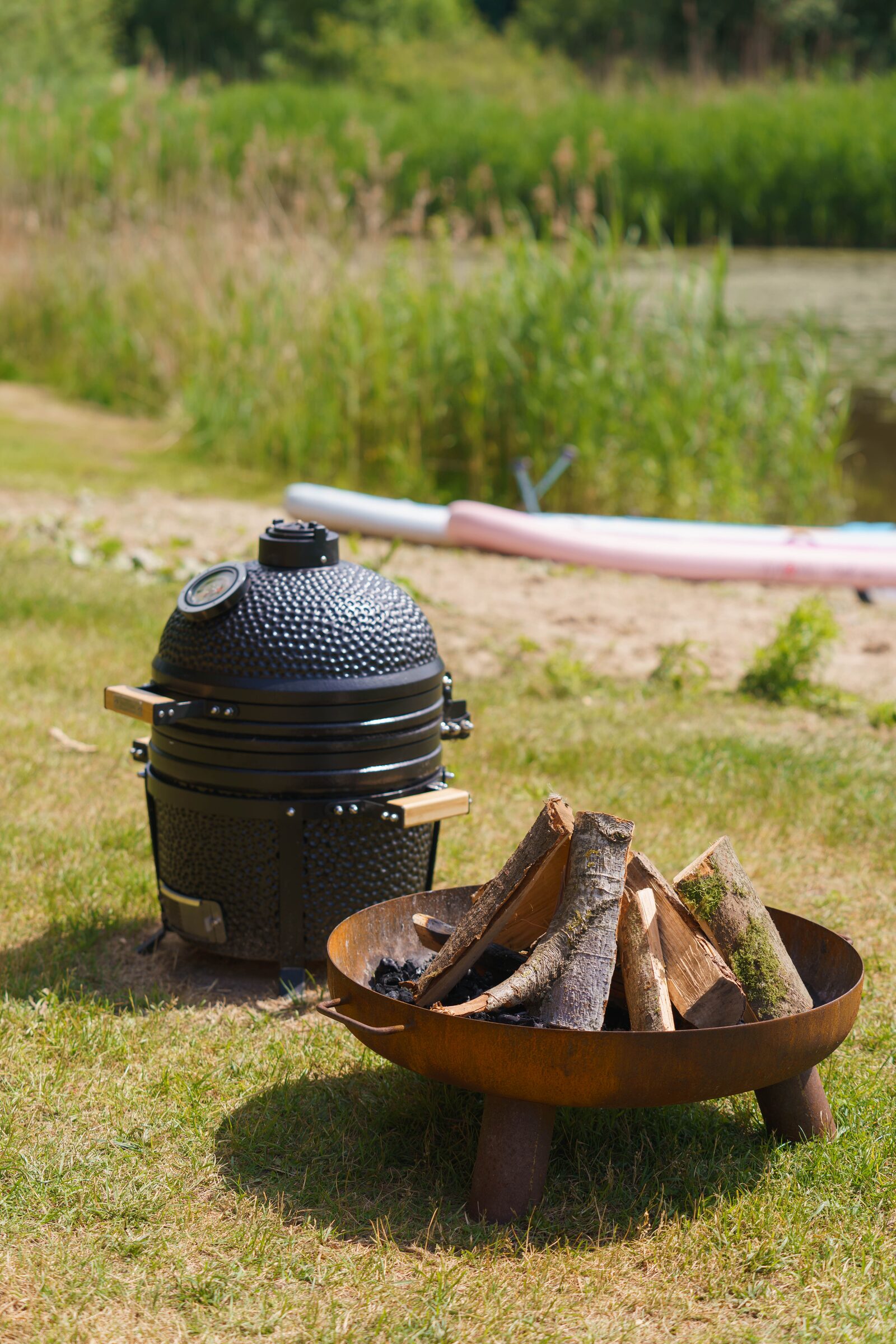 BBQ
Barbecue makes every summer day complete
That is why we regularly organize a cozy barbecue on our terrace. A Nice moment to get to know other guests of our park.
In addition, we also have a Kamado barbecue at all our glamping tents.
Wood and BBQ boxes are for sale at the reception.